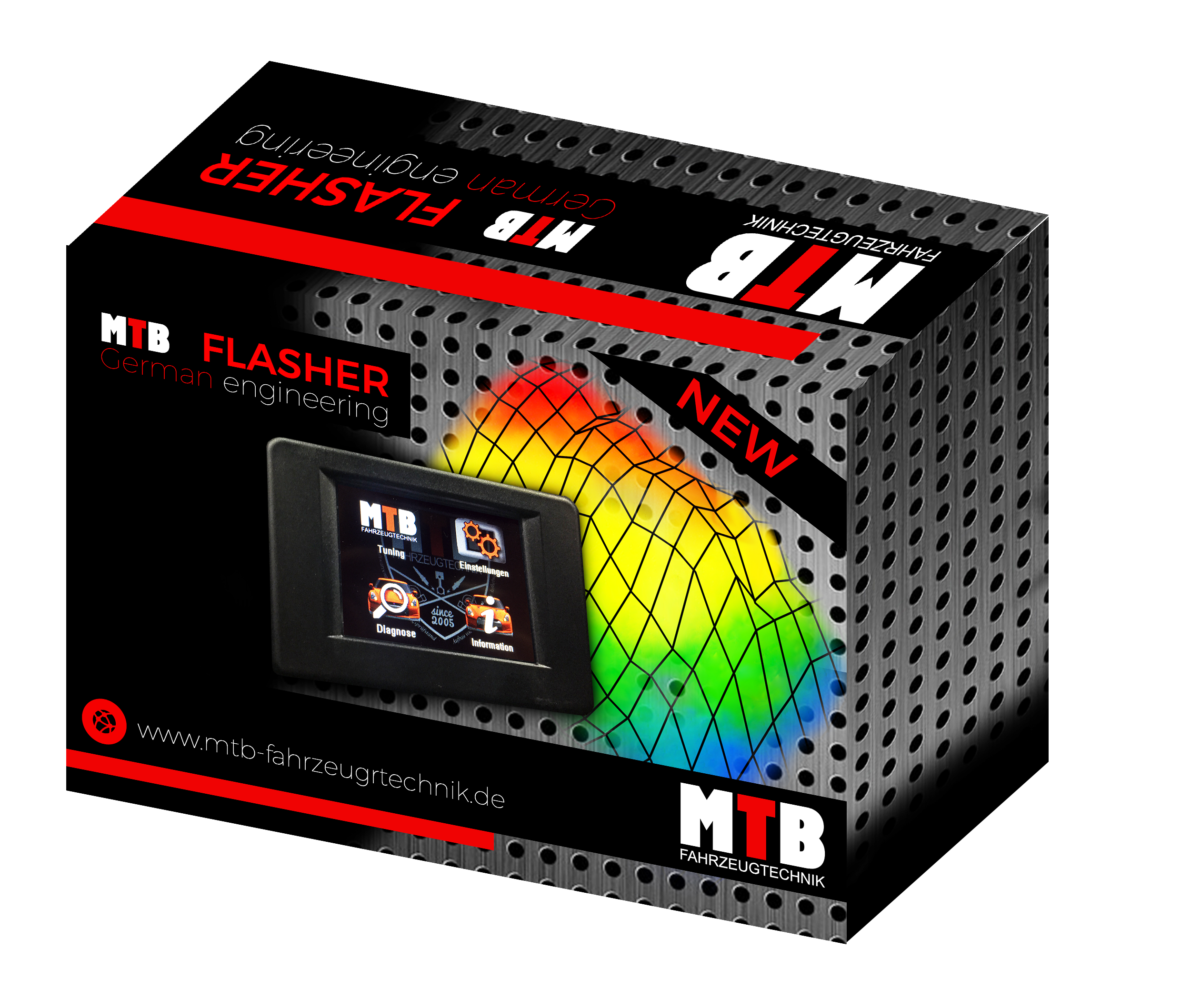 FLASH YOUR CAR !
Chiptuning via OBD diagnostic interface without opening the control unit.
The tuning data are developed by us specially for the vehicles and optimally tuned with real test drives, on the road or the test rig.

You can select between different performance and optimization levels, eg tuning stage 1 or 2 or ECO mode.
There are also special stages for trailer or heavy load operation. Of course, we can also adjust your car perfectly with a special tuning.

With the MTB-Flasher, the original data can be stored on your computer at any time
Vehicle.
TÜV parts certificates are available for many vehicles.
Our Flasher is available for over 200 vehicle types.

Vehicle examples:
-Astra Coupe 2.0 Turbo, Zafira A OPC
-Opel Vectra, Astra H, Signum 1,9cdti
-Golf 5 GTI 200PS, Golf 5 GTI Edition 30, Golf 6 GTI, Golf 6 GTD, Golf 6 R, Golf 7 GTI, Golf 7 R
-Audi 1,8 Turbo, A1 1.0TSI, 1.4TSI , 2.0TFSI, 2.0TDI, S3, S4, RS6, RS7 etc.
-VW, Audi, Seat, Skoda 1,8 Turbo,1,9 / 2.0 Diesel
-BMW M2, M4, 118D, 120D, 318D, 320D etc.

Your vehicle also? Please do not hesitate and speak to us calmly.


The price for the handset including a tuning data base is vehicle-dependent.
Prices from 499, - € in the shop.
An additional guarantee is possible.